EN/NL
us, there, somehow – nancy de graaf
11 march till 1 april 2023 22 APRIL 2023
Vernissage Saturday 11 March from 4 – 6 PM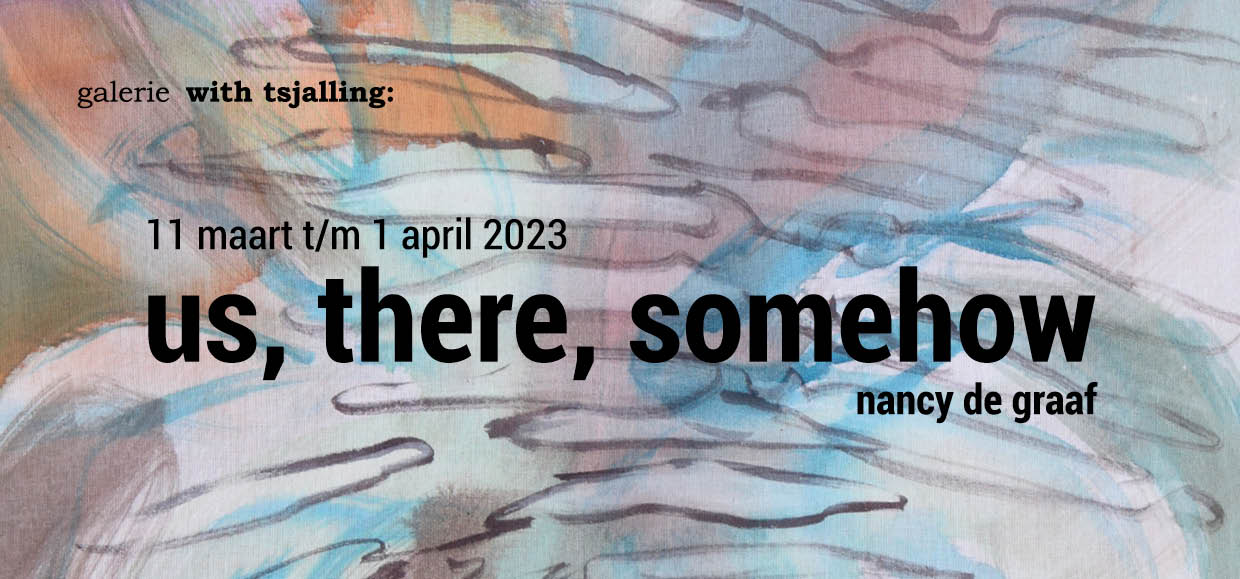 This spring we are showing the paintings by Nancy de Graaf for the first time, in which the intriguing imagery is brimming with visual associations. After enthusiastic reactions to her work in the group show Copy Paste, we thought it was time for the artist's first solo exhibition in Groningen.
Nancy de Graaf's abstract work is characterised by a somewhat impressionistic look and use of colour. However, the images actually always arise from an intuitive and associative process that cannot be easily explained. In the artist's words: "I just associate a lot. The whole day is a party. The images, sounds, phrases and other incursions tumble over each other." There is no need to explain why a particular image is made, it just arises.
That doesn't mean the work is entirely without basis, for example, this exhibition features works that resemble landscapes from above (the Atlas series), and many garden-like elements, although Nancy herself says she definitely doesn't paint flowers. The common denominator is that it comes from the artist's 'brain marinade', a working process where everything that goes into the artist's head comes out in a way that is typical of her. The results are appealing paintings that, as a viewer, you can lose yourself in as much as the artist herself.
Nancy de Graaf studied at Artez in Enschede and previously won the Buning Brongers Prize and the HeArtFund. Her work is in the collection of Sanquin, Menzis and Isala, among others.