EN/NL
Copy/Paste – group show with 25 artists
26 November – 31 December 2022
Vernissage on Saturday 26 November from 4 – 7 PM.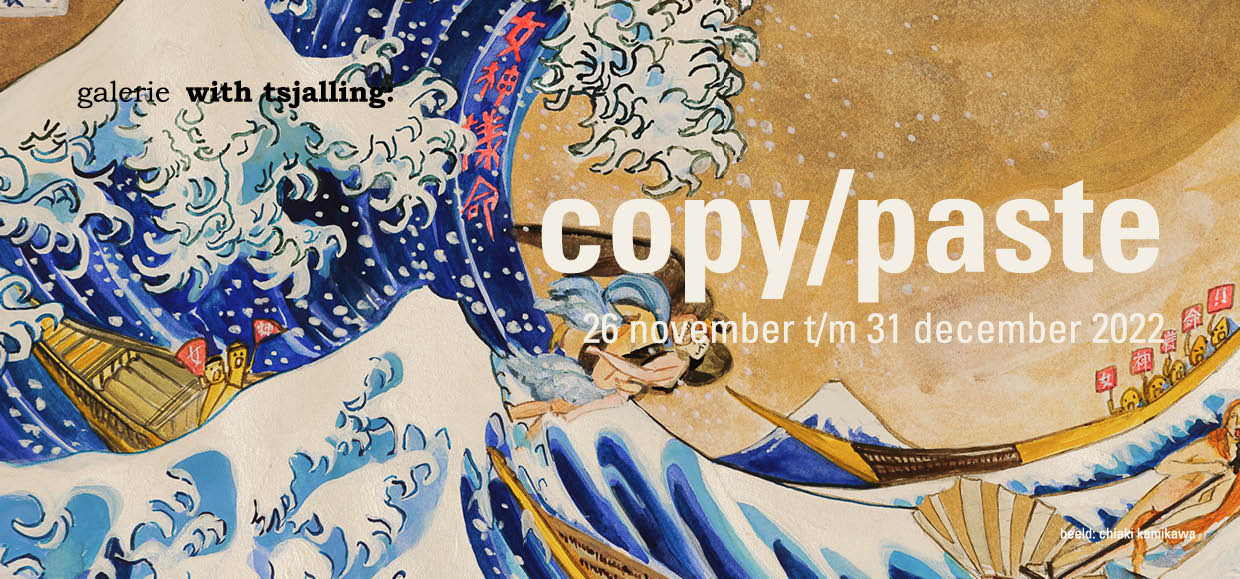 For Copy/Paste we invited no less then 25 national and international artists for an work, inspired by a personal favourite artwork made by another artist. This resulted in many exciting interpretations, inspired by classic paintings, but also modern or contemporary works, and even poetry. The results are drawings, paintings, photography and ceramics.  Inspirations come from Dutch classics as Vermeer, but also Zúrbaran, Friedrich, or modern and contemporary masters such as Lucio Fontana, David Hockney, Lisa Yuskavage and Jeff Koons.
This exhition brings you a room full of new classics. You can expect works inspired by classic painting, modern & contemporary art, executed in painting, drawing, photography and sculpture. The results are refreshing, exciting and sometimes quite funny.
Participants in the exhibition are:
Anne van As, Jhonie van Boeijen, Charlotte Caspers, Sander van Deurzen, Rosa Everts, Mieke Fokkinga, Lenneke van der Goot, Nancy de Graaf, Niek Hendrix, Gunilla Jähnichen (DE), Chiaki Kamikawa (CY), Victor van Loon, Erik Mattijssen, Heiko Müller (DE), Jans Muskee, Beth Namenwirth, Wouter van Riessen, Stijn Rietman, Ewoud van Rijn, Erica Scheper, Rob Scholte, Robin Speijer, Rob Strick, Mirjam Veldhuis, Albert Westerhoff.
All works will be presented underneath. For sale from 29 November!