EN/NL
Bits and Pieces – Maartje Bos, Mieke Fokkinga, Frank Lenferink
17 June – 22 July 2023
Opening on Saturday 17 June from 4-6pm.
In the presence of the artists.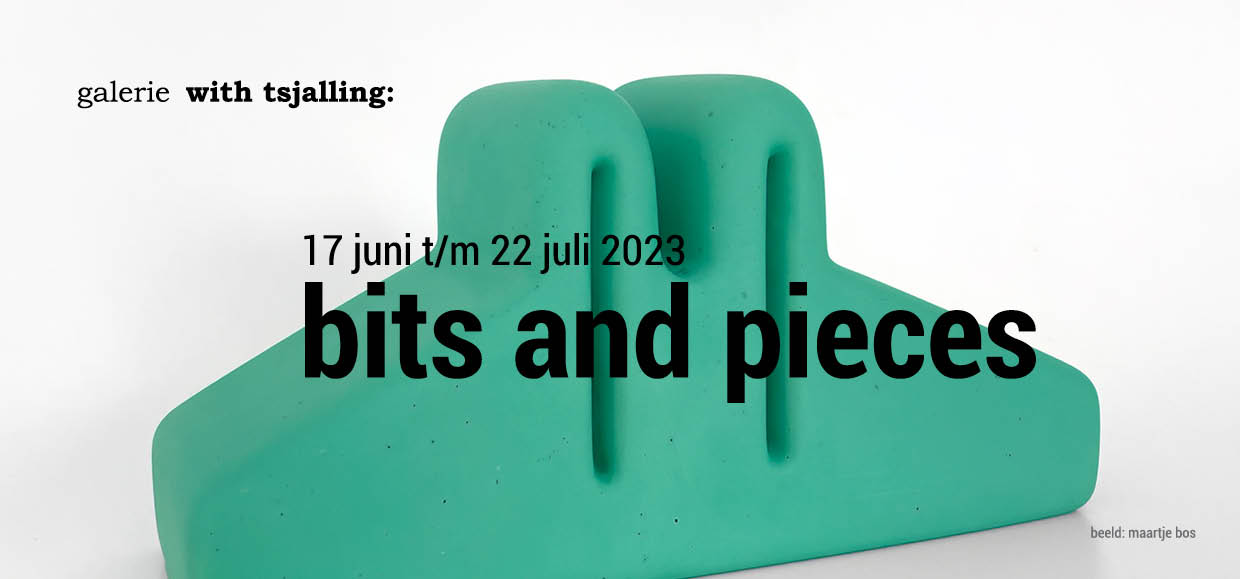 The three artists in Bits and Pieces each use a simple, abstracted visual language to create visually effective and engaging works.
Maartje Bos is exhibiting her sculptures for the first time at gallery with tsjalling. The sculptures are very minimalist, but at the same time your imagination immediately takes off and you can see all kinds of things in them. The contrast of straight lines and soft shapes in part is the reason for this. The sculptures are made of eco-friendly acrylic resin with pigments, in an edition where each sculpture has its own unique colour. The organic shapes and often soft colours invite you to touch these appealing sculptures.
A selection of drawings from 2022 and 2023 by Mieke Fokkinga will also be on show. As often in her work, the subjects are related to everyday foods. The artist seeks poetry in the patterns of fruit sprinkles scattered around and rhythms in the colour layers of English liquorice. With minimal means, she manages to paint convincing sultanas on the paper, demanding attention in all their simplicity, almost asking the existential question, are we alone or together?
Frank Lenferink has always drawn alongside his paintings, usually while travelling, or to work out ideas. Since 2021, he has also been making large-size drawings in grey pencil. His subjects are familiar ones like glasses, central heating radiators and a filing cabinet, but he has also tapped into some new themes, such as a newspaper, a spring and a sewing machine. In his drawings, as in his paintings, he manages to use angular shapes and gradual transitions to create curves and establishes a convincing fabric expression.