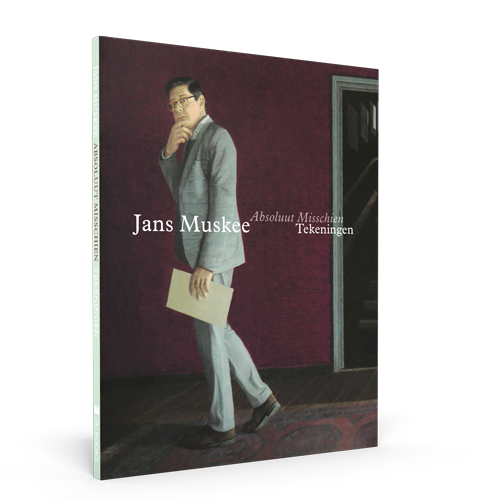 Order the book Absoluut Misschien about Jans Muskee.
This book is the catalogue for the exhibition Absoluut Misschien in the Drents Museum in Assen, which runs from 1 July 2017 – 7 Januari 2018.
This book contains almost all drawings from the period 2014-2017 in more then 50 images, has 96 pages and costs € 24,95 + € 9,31 postage in EU. The book is in Dutch, but has an English summary.
CLICK HERE TO PAY WITH SOFORT BANKING (from 13 EU countries)
After payment, please send us an email with your contact and shipping details: info@withtsjalling.nl