30 works from our storage –  30 werken uit stock
6 t/m 21 juli & 18 augustus t/m 8 september 2018
alleen open op vrijdag en zaterdag van 11 – 17 uur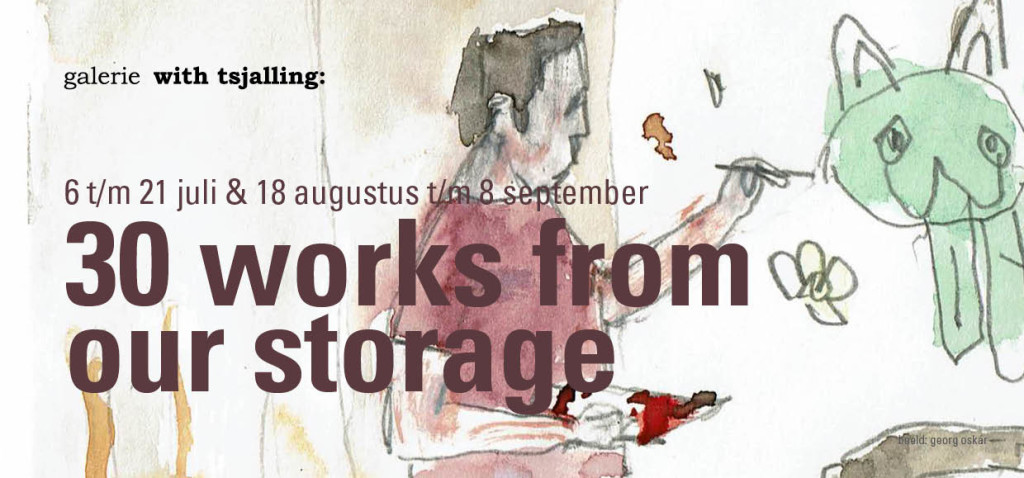 Voor deze zomer hebben we een stockexpositie samengesteld met 30 werken uit de opslag van 13 kunstenaars.
Een aantal werken hebben eerder in exposities gehangen, maar er zijn ook een aantal werken te zien die nog niet eerder in de centrale galerieruimte hingen.
Hieronder zijn alle beschikbare werken te zien, klik voor de pdf met prijzen.
For this summer we have compiled a stock show with 30 works from our storage, made by 13 artists.
Some of the works have been on shown before in a gallery show, but others haven't been shown in the main room yet.
Below you can view the works on sale, click here for the price list.