bestel babel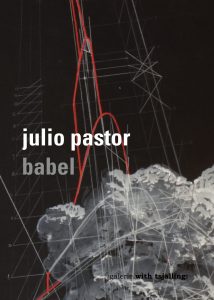 Bij de expositie 'Babel' van Julio Pastor verschijnt een boekje met afbeeldingen van alle werken in deze serie. Het boekje is 24 pagina's dik, op zwaar papier gedrukt, geniet en is verkrijgbaar in de galerie voor slechts € 4,00.
Kunt u niet naar de galerie komen, dan kunnen we het naar u opsturen voor € 7,00 (inclusief verzendkosten, wordt verstuurd vanaf 29 juni)
Mail ons uw adres en maak het bedrag over via iDeal.
Hier vindt u de betaallink
Mail uw adres naar: info@withtsjalling.nl
---
With the exhibition 'Babel' of Julio Pastor we will publish a booklet with all works of this new series of works by Julio Pastor. This booklet has 24 pages, is full colour and printed on thick paper.
You can get the booklet in the gallery for € 4,00, or order it here for € 8,50 (including postage) if you are outside of The Netherlands (will be sent out after 29 June).
Mail us your address, and pay your order through Sofort Banking: PAYLINK.
Mail your address to: info@withtsjalling.nl